Commissions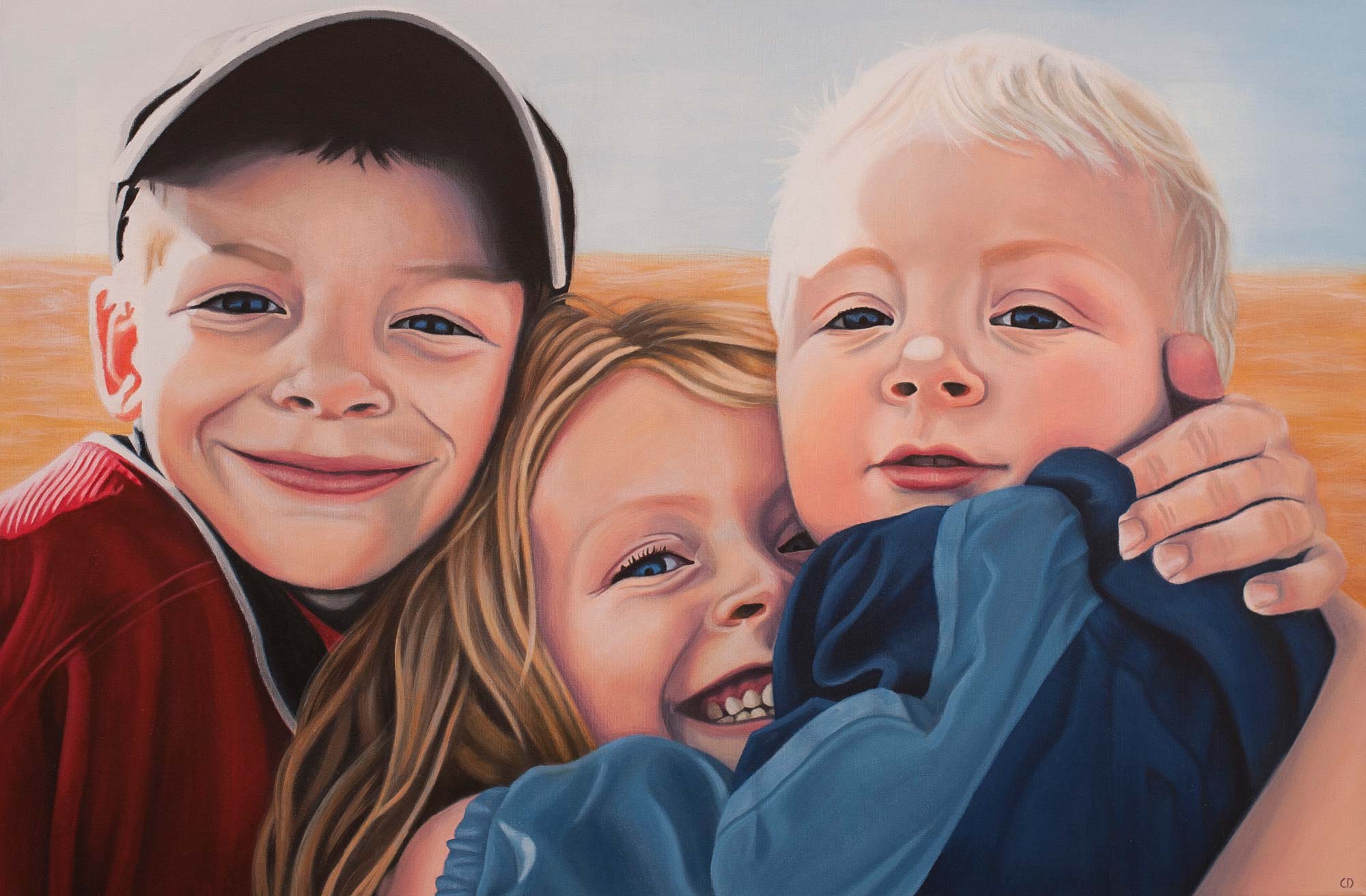 A hand-drawn or painted portrait is a personal and unique way to capture a special person or moment in your life or to memorialize a loved one. It also makes the perfect gift for special occasions like weddings, anniversaries, birthdays, christenings, graduations, Valentine's Day, Mother's Day, Father's Day and Christmas. Whatever the reason, it is sure to become a cherished family heirloom for years to come.
From a personal standpoint, it's deeply satisfying for me to create something that is so meaningful to others and I always strive to work together with my clients to create a portrait that we both love. I can work from a well-loved photograph you already have or we can work with a photographer to get a great reference photo for me to work from.
Due to the detailed nature of my portraits, and depending on client volume, ink and watercolour and graphite pieces can take several weeks to complete, and acrylic paintings can take several months. If you need your portrait by a specific date, please leave enough time for it to be completed.
Process
Contact me to get started! If you joined my mailing list please mention your discount code to get 20% off your commission.
I'll send you a short questionnaire, or we can meet for coffee, to determine exactly what you want and when you need it. You'll provide me with your reference photo if you already have one, or we'll discuss steps to get one.
I'll provide you with a quote based on the size, medium, complexity and number of people.
Upon agreement, I'll require a 50% deposit.
I'll send you a picture of the initial sketch and you'll have the opportunity to make small changes.
Upon approval, I'll start the painting or drawing. About halfway through, I'll send you a picture of the work in progress.
When the portrait's completed, I'll send you a picture of the final piece (or you can view it in-person).
Upon approval of your portrait, I'll require the remaining 50% payment.
You take home your portrait, along with a small bonus gift. :)
---
Pricing
Each portrait is unique and the cost will vary depending on its size, medium, complexity and the number of people in it.
As a starting point, a single head and shoulders painting (at 16" x 20") with simple clothing and background would be approximately $575. An ink and watercolour painting or graphite drawing of the same subject (at 8" x 10") would be approximately $250. I use professional quality paint, canvas, and paper.